Welcome to Hotshots West Gymnastics!

*  49 Windsor Ave. Suite 105  *  Mineola, NY 11501  *   

516 - 742 - FLIP

Fax: 516 - 742 - 3544

* HotshotsWestGym.com *

WE BELIEVE IN CHILDREN AND 

HELP THEM BELIEVE IN THEMSELVES!

Build A Dream! 

AT HOTSHOTS WE BELIEVE THAT GYMNASTICS IS THE IDEAL MOVEMENT PROGRAM TO DEVELOP THE TOTAL BODY AWARENESS THAT IS ESSENTIAL FOR COGNITIVE DEVELOPMENT AS WELL AS FORMING THE FOUNDATION FOR MANY OTHER SPORTS.

SIGN UP NOW! 516-742-FLIP

ONGOING REGISTRATION FOR THE SPRING 2020 SESSION

Spring 2020 Session Dates:

Mondays: March 16th - June 8th (11 weeks)

Tuesdays: March 10th - June 2nd  (12 weeks)

Wednesdays: March 11th - June 3rd (12 weeks)

Thursdays: March 12th - June 4th (11 weeks)

Fridays: March 13th - June 5th (11 weeks)

Saturdays: March 14th - June 6th (11 weeks)

*HOTSHOTS WEST FEATURES*

INSTRUCTIONAL GYMNASTICS CLASSES FOR BOYS & GIRLS (AGES WALKING - TEEN)

USAG COMPETITIVE TEAMS 

FULLY MATTED FACILITY, STATE OF THE ART EQUIPMENT

TRAMPOLINE

AIRTRACK TRAMPOLINE

ALL OLYMPIC EVENTS (VAULT, BARS, BEAM, FLOOR)

LOW STUDENT/TEACHER RATIO

PRIVATE LESSONS AVAILABLE TO MEMBERS

BIRTHDAY PARTIES

CASTLE INFLATABLE WITH SLIDE

OBSTACLE COURSE INFLATABLE

3 LARGE VIEWING WINDOWS

KIDS NIGHT OUT - Select Saturday Nights

MINI CAMPS - During School Vacations

SUMMER CAMP PROGRAM (Choose 1-3 Days a Week!)

FREE WI-FI

CLICK ON THE TABS ABOVE TO LEARN MORE ABOUT THE PROGRAMS AVAILABLE AT HOTSHOTS WEST GYMNASTICS!


Featured at Hotshots!

Castle Inflatable with Slide!

and the Obstacle Course Inflatable!

For Birthday Parties - The Inflatable Birthday Chair!

USA Gymnastics Member Club

Private Birthday Parties Available!

Up to 10 Children: $350

$16 for each additional child

Weekend Party Times:

Saturday: 12-1:30, 2-3:30, 4-5:30, 6-7:30

Sunday: 10-11:30, 12-1:30, 2-3:30, 4-5:30, 6-7:30



School Year Office Hours:

Monday - Friday 4pm-6pm

Saturday 9:30-11:30am

Celebrating 

our 13th

Anniversary

Kids Night Out is for children of all ages! Parents can go have a bite to eat, see a movie or do some shopping while the kids play.

What's Included: Gymnastics, Open Gym, a slice of Pizza per child, Juice, "Flying", Games, Song & Dance, Castle Inflatable, Obstacle Course Inflatable, Air Track Trampoline, Arts and Crafts; an Ultimate Blast!

Older children can come practice skills in this supervised open gym atmosphere. Crafts and Pizza also included! Ages 3-12

Call 516-742-3547 to register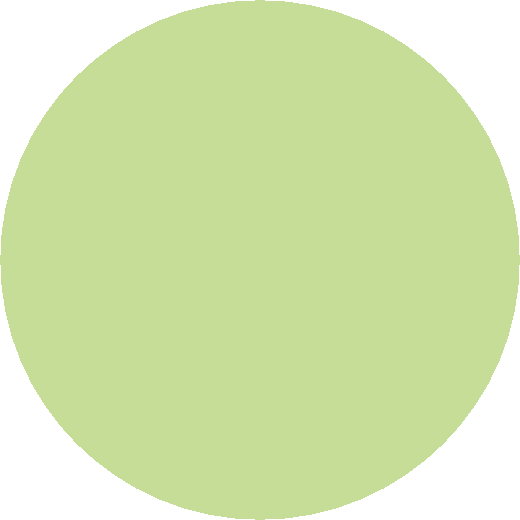 Register online using the parent

portal (3 blue rectangles at the top of this page)

A great way for your child to enjoy their time off from school! Activities include Gymnastics, Open Gym, a slice of Pizza per child, Arts & Crafts, Games, Play Time, Castle Inflatable, Obstacle Course Inflatable, Air Track Trampoline & much more! Non-members welcome, Member discount available. Choose your days! 

Ages: 3-10 

COVID-19 update (3/25/2020)

To our Hotshots West Family and Friends,

We hope this update finds you and your family safe.

We want to reassure you that we are working hard and passionately to continue to bring you the learning, fun and excitement your children have come to experience at Hotshots West. We miss everyone so much and can't wait to see those smiles (and cartwheels and handstands) again soon! 🤸🏽‍♀️

We are working on additional programs and events to go along with our class sessions, team, summer, mini camps, Kids Night Out and parties. All these programs may be used for your upcoming (no expiration) make ups. (Details to follow)

With the well-being of our members and staff in mind, we remain in a pause of our operations.

Because the CDC, government and local school district organizations have differing views, we will make decisions based on a combination of these. We will monitor the situation each day and decide when the gym will re-open to welcome our members back, as more information becomes available. We are very much looking forward to that day! 🌈

Once we regain a sense of normalcy, we promise to work hard on helping you return your child to the fun, active, productive routine they will need.

In the meantime - stay safe, stay strong and positive - we thank YOU and are truly grateful for your patience and understanding. We are eagerly awaiting to service your families again. Please check back regularly for more updates.

Sincerely,

Your Hotshots West Gymnastics staff ⭐️⭐️⭐️

Team- Tuition accounts are frozen until we are able to resume operations.

Classes- any missed classes due to COVID-19 can be made up at any time, no expiration. You paid for (11 or 12 classes depending on day) and can do them when spring session resumes, summer, fall or for use towards mini camps, Kids Night Out, parties and other additional events and programs we are working on to provide you. We are grateful that you were looking forward to your class at Hotshots West Gymnastics.

Ongoing Registration for the Spring 2020 Session:

Spring Session begins on Tuesday March 10th

Please log into (or create new) your account by clicking the blue "Parent Login" (or create account) below Summer 2020 Camp & Class Schedule is available! 
Click Here

Flexible Camp & Class - weeks, daily rates available to fit your schedule! 

Completely customizable!

11 Weeks Available:

Monday June 15th - Wednesday August 26th

Now Registering! 15% discount for 8 or more week enrollment at time of registration going on now